ABSCA is a collaborative initiative with different units in Auroville and the villages (AVAG, Auroville Sports Resource Centre, Dehashakti, Paalam, etc.) that is committed to promoting solidarity, team building, and removing inequalities through sports and cultural activities in the bioregion.
Objectives
ABSCA serves as a platform to foster human unity and a means for positive interaction between the youth in Auroville and the surrounding villages.
Breaks gender and caste barriers in our rural setting by creating opportunities for young men and women to engage in sports. (please find another style than bullet points)
Provides a safe space to discuss topics such as sexuality, women's rights, autonomy, domestic abuse, and legal support.
Creates opportunities for local youth in the sports sector by creating access to scholarships and connecting participants to sports-focused colleges. Currently, there are around 1,000 local youth, both men and women, associated with this initiative.
Image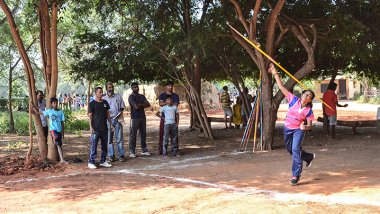 Image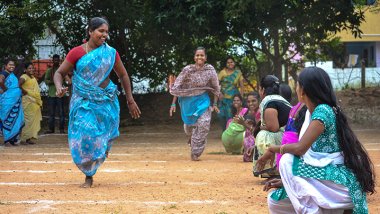 Activities
Forming sports clubs in villages and providing coaching and training in various sports.
Providing sports equipment and access to facilities.
Conducting sports events.
Facilitating participation in district and state-level competitions.