This program aims at improving the physical, mental, and emotional well-being of individuals and their families. This is done In collaboration with the therapists from Auroville and abroad, and the government health  and AYUSH departments. We believe in the trickle-up approach for changes in the individuals, ultimately impacting the communities at large.
What we do
Training in modern, traditional, and alternative health and healing practices as well as coping mechanisms for stress and trauma relief.
Organizing camps and health clinics in the villages in collaboration with the medical college hospitals, and government primary health centers
Counseling to traumatised individuals and groups
Deaddiction and rehabilitation support
Care and assistance to the neediest affected by floods, fire, and other disasters.
Various initiatives such as mosquito control, water purification, and water-borne disease prevention.
Image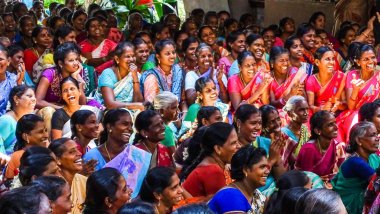 Image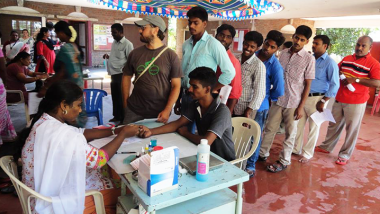 During the pandemic, AVAG carried out a full-fledged education, relief, and rehabilitation program impacting 20,000 families in the Auroville bioregion. Thanks to the generous donations of funding organisations, Auroville Internationals, and friends of Auroville, AVAG assisted communities to cope with the impacts of the pandemic by supplying homeopathic immune boosters, masks, educational materials, and food essentials to the neediest. AVAG's network in the villages, along with village and street-level volunteers, made this initiative a big success as everyone strived to properly assist the communities.
Impacts
Implementation of programs such as Alcoholic Anonymous and Al-Anon From 2008 to 2011, 7-10 women per year in our SHG network committed suicide with a similar number of failed attempts. Due to our consistent and effective methods, the number has come down to 0-2. This is one of the most satisfying initiatives.
Image